J. Mark Weber, Ph.D., Founder, President, and Senior Investigator.
Prior to founding Fermalogic in 1991, Mark worked as a senior scientist at Abbott Laboratories for four years where he conducted basic research on the erythromycin-producing bacterium Saccharopolyspora erythraea. While at Abbott, Mark was the lead scientist, and co-inventor with Dr. James McAlpine, of a new antibiotic, 6-deoxyerythromycin. This new antibiotic, which could not be made by the chemical approach, had remarkably improved properties over the parent compound, erythromycin A. Production of this new antibiotic was made possible by genetic engineering technology developed by Mark at Harvard University before coming to Abbott. Mark also worked as Director of Gene Transfer Systems for two years at the biotech firm, ThermoGen (now a part of deCODE Genetics), before focusing full time at Fermalogic. More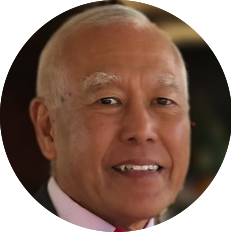 Roy K. Wesley, Ph.D., COO, and Senior Investigator.
Dr. Roy K. Wesley joined Fermalogic in 1991 as chief financial officer and business development manager. He is responsible for daily operations, accounting, grant administration, and human resources. Additionally, he assists with laboratory work, reviews scientific papers and manages the patent application process.
Prior to joining Fermalogic Roy was the President and Clinic Director of the National Eye Research Foundation. Previously, he was Clinic Director at Wesley-Jessen, Inc., a contact lens manufacturer which was acquired by Schering Plough and is now a part of Novartis. Roy began his scientific career as a Senior Research Investigator at Pfizer, Inc. leading contract research projects for the National Cancer Institute in virology. He later helped establish the first chemical carcinogenesis laboratory for Pfizer Central Research in Groton, Connecticut.
Roy received his Ph.D. in cell and molecular biology from the City University of New York and M.S. in cell biology from Wayne State University. Roy also holds an O.D. degree from New England College of Optometry, Boston, MA.

Warren Grayson, J.D., Of Counsel
Warren Grayson has worked with Fermalogic since 2006. Previously Warren held the positions of Deputy General Counsel at the NutraSweet Company, General Counsel at Somera Communications, Inc., and Vice President and General Counsel at Merisant Worldwide, Inc. Warren is a corporate attorney who specializes in corporate governance, product liability, and corporate litigation. He began his legal career as a corporate attorney for Carson Pirie Scott and Company. Currently, Warren is a consultant/solo practitioner providing legal counsel services to individuals and small to mid-size corporations regarding commercial transactions, mergers, acquisitions,and employment law.
Warren graduated with distinction from John Marshal Law School in 1980 and is a member of the American Bar Association, the Association of Corporate Counsel, the Chicago Bar Association, and the Society of Corporate Secretaries and Governance Professionals.