METABOLISM RESEARCH
A summary is given below of Fermalogic's papers and patents in the area of metabolic engineering. The commercial application of this research falls in the area of strain and process improvement, especially for macrolide antibiotics, and erythromycin in particular.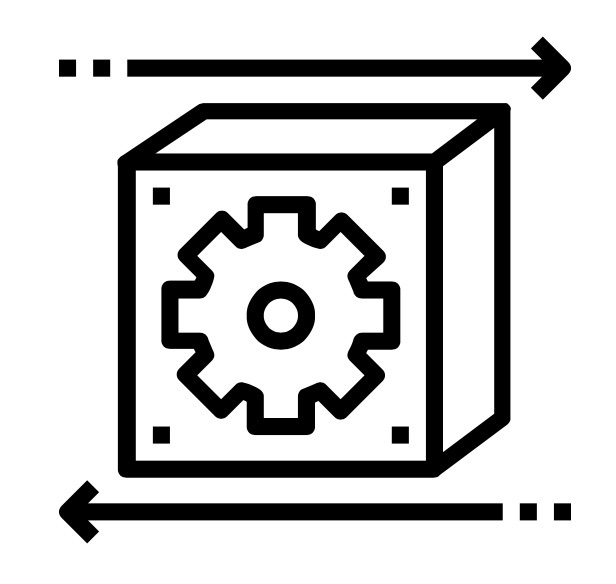 Metabolic Engineering: FERMACHANNELINGTM
Fermachanneling is a way to boost secondary product yield by channeling precursors from primary metabolism into secondary metabolism. We have found that the primary metabolite may be directed away from something as basic as the TCA cycle (Reeves et al., 2004), or from something as unexpected as cell wall biosynthesis (Fedashchin et al., 2015). Precursor feeding can be combined with Fermachanneling to boost yields even higher (Weber et al, 2012).
Fermalogic has the earliest patents and know-how in this area which we offer to interested partnersand clients in industry desiring consulting or contract laboratory assistance including use of our experimental tools and designs.
US Patent 6,420,177 Method for strain improvement of the erythromycin-producing bacterium. Weber JM and Luu MB 2002.
US Patent 5,976,836 Methods and compositions for enhancing erythromycin production. Weber JM, Hessler PE, Larsen, and Luu MB 1999.
US Patent Application 20070122885. Methods of increasing production of secondary metabolites by manipulating metabolic pathways that include methylmalonyl-CoA. Reeves AR,Weber JM, Brikun IA 2007.
US 2010/0143976 A1 Process of increasing cellular production of biologically active compounds. Weber JM, Reeves AR, Brikun IA, and Cernota WH 2003.
Andrij Fedashchin, William H. Cernota, Melissa C. Gonzalez, Benjamin I. Leach, Noelle Kwan, Roy K. Wesley, J. Mark Weber. Random transposon mutagenesis of the Saccharopolyspora erythraea genome reveals additional genes influencing erythromycin biosynthesis. Abstract FEMS Microbiol Lett. 2015 Nov;362(22). pii: fnv180. doi: 10.1093/femsle/fnv180. Epub 2015 Oct 13. DOWNLOAD
AR Reeves, JM Weber. Metabolic engineering of antibiotic-producing actinomycetes using in vitro transposon mutagenesis. - Methods in molecular biology (Clifton, NJ), 2012 - Volume 834, 153-175, DOI: 10.1007/978-1-61779-483-4_11 DOWNLOAD
J. Mark Weber, William H. Cernota, Melissa C. Gonzalez, Benjamin I. Leach, Andrew R. Reeves, and Roy K. Wesley. An erythromycin process improvement using the diethyl methylmalonate-responsive (Dmr) phenotype of the Saccharopolyspora erythraea mutB strain. Applied Microbiology and Biotechnology Volume 93, Number 4 2012, 1575-1583 DOWNLOAD
Andrew R. Reeves, Igor A. Brikun, William H. Cernota, Benjamin I. Leach, Melissa C. Gonzalez, J. Mark Weber. Engineering of the methylmalonyl-CoA metabolite node of Saccharopolyspora erythraea for increased erythromycin production. Metabolic Engineering 2007 vol. 9 (3) pp. 293-303.
DOWNLOAD
Reeves AR, Brikun IA, Cernota WH, Leach BI, Gonzalez MC, Weber JM. Effects of methylmalonyl-CoA mutase gene knockouts on erythromycin production in carbohydrate-based and oil-based fermentations of Saccharopolyspora erythraea. J Ind Microbiol Biotechnol. 2006 vol. 33 (7) pp. 600-609 DOWNLOAD
Andrew R. Reeves, William H. Cernota, Igor A. Brikun, Roy K. Wesley and J. Mark Weber. Engineering precursor flow for increased erythromycin production in Aeromicrobium erythreum. 2004. Metabolic Engineering, 6(4):300-312. DOWNLOAD